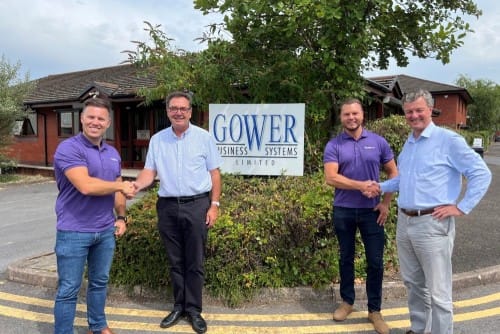 posted
10th
August
2022
Posted

1 year ago
By

GS Verde Group
Ambitious IT & Managed Service Provider Flotek has acquired Gower Business Systems, a Swansea-based IT Provider specialising in the legal and professional services sector, in a deal advised on by the GS Verde Group.

The acquisition comes as part of Flotek's plan for growth through acquisition, along with a vision of supporting SMEs in South Wales and beyond to be prepared for digital transformation. The acquisition adds £1.2m in revenue to Flotek's turnover, as the business accelerates toward its ambitious growth target.

Jay Ball, CEO of Flotek, said: "We are delighted that Gower Business Systems is joining Flotek. The team there has developed an incredible reputation over the last 30 years, being a certified Microsoft partner and working proactively to provide tailored IT and tech solutions to clients.

"By integrating with Flotek, this enhances our delivery of dedicated care and support to SMEs, helping them adopt next generation technologies and delivering cost savings, scalability and growth."

One of Wales' most established MSPs, Gower Business Systems was founded by Mark Wyatt, former Wales Rugby Union player, and Mark Bowling and specialises in trusted service for the legal and professional services sector.

With a base at The Maltings, in Cardiff and now a second in Swansea to extend coverage further with engineers closer to customers, Flotek is helping clients across South Wales to embrace cloud technology, with a well-structured management team and robust strategy for organic and acquisition growth.

The deal was advised on by GS Verde, who are actively working on acquisition opportunities for Flotek to support the ambitious growth plans set out by the founders.

The GS Verde Group are business focused experts in getting deals done. The group combines multiple disciplines including law, tax, finance and communications, to provide end-to-end support as a complete advisory team.