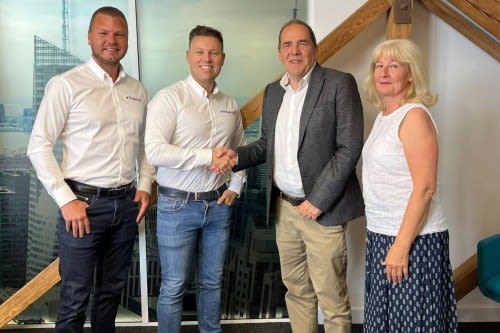 posted
16th
May
2023
Posted

7 months ago
By

GS Verde Group
Flotek has acquired telecommunications provider Liberty Solutions (Swansea) Limited, in a deal advised on by the GS Verde Group. The deal is the 8th acquisition for IT & Comms MSP Flotek Group since launching in April 2022.

Flotek is known for its innovative solutions and customer-centric approach. With a mission to help SMEs consolidate data and voice communications with one trusted provider, the acquisition further enhances the offering to Flotek's customers.

Jay Ball, CEO of Flotek, said: "We are pleased that Liberty Solutions is now part of the Flotek family. They have been a trusted telecom provider for local businesses in and around South Wales, and joining Flotek means customers will now benefit from Managed IT & Cybersecurity services from a single technology provider."
Flotek's growth strategy is driven by its core value of providing customers with a single point of contact for all their technology needs.

On Flotek's rapid growth, Jay continues: "Having completed 8 acquisitions in 12 months, we now have 4 Swansea bases as well as multiple locations in England. Expanding our market share so rapidly in such a short period of time has been a great first step in our long-term growth strategy.

Previous deals made by Flotek include Gower Business Systems, Cloud9ine and Saecom in South Wales, alongside England-based businesses Mazing Tree, FlexiNet, ECS Solutions, and Toolk-IT, which enabled the group's geographical expansion as well as enhancing Flotek's service offering.

The GS Verde Group are business-focused experts in getting deals done. The group combines multiple disciplines including law, tax, finance and communications, to provide end-to-end support as a complete advisory team.